Every #MotivationalMonday social media sees millions of quotes about it. Thousands of articles, books, TV shows and YouTube videos have been created to discuss exactly what it is. Everyone has their own formula to capture it. And, as the coronavirus crawls across the planet, it is the one thing that might save you. So, what is "it"?
The Entrepreneurial Mindset
eTrade genius and 2018 Forbes 30 under 30, Nina Angelovska describes her 8 P's of entrepreneurship as passion, perception, people, proactiveness, permanent change, persistent learning, potential, and perseverance.
Hack the Entrepreneur founder, Johnny Nastor, says decisiveness, confidence, accountability, resilience, and humility are the 5 characteristics of a great entrepreneur.
Whether you have a list of 15 items, or 50, there really is only one thing to remember. "An entrepreneur doesn't complain about problems, he or she helps solve them," says Strive Masiyiwa, one of the founders of the GoGettaz Agripreneur Prize.
Entrepreneurs solve problems. And right now, there is one big problem.
The world is a upside down. But, it is the first time in history where we can fight a pandemic with information. The Spanish flu of 1918 happened long before the internet and killed 50 million people.
Now, our hyperconnected world is drawn together over a mutual tragedy with one common enemy – the coronavirus. There are no human bad guys. It's not us vs them. It's not happening somewhere else. It isn't someone else's problem. It's everyone's problem.
In this article, we would like to explore the entrepreneurial mindset. But instead of giving you a list – you can read the other lists by clicking the links above – we rather want to look at four examples of real African agripreneurs that have inspired us. Let's get a small insight into how they think.
How? By looking at how they solve problems.
Angel Adelaja – Fresh Direct Nigeria
Anne Adams of Culture Trip spoke to urban farmer, Angel Adelaja to find out what makes her tick. Angel founded Fresh Direct Nigeria. She began her agri-food journey with a traditional farm. Right from the start she had issues. "Finding land … digging a borehole, electricity, staffing, building structures … finding a market and transport," were all problems to solve.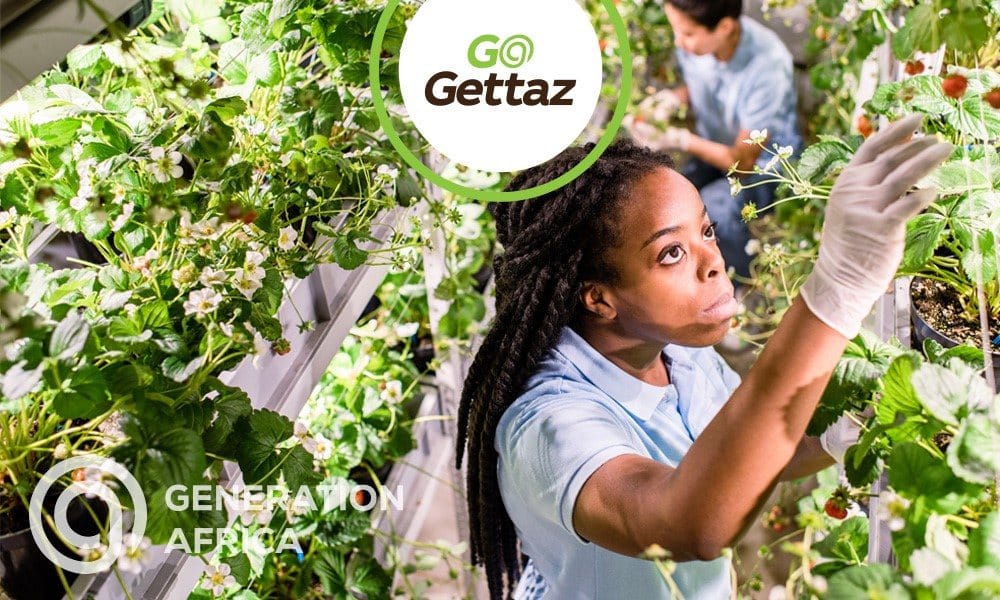 But the solution wasn't to take on each of those problems and fix it individually. It was to change the business model completely. Angel says: "With all of the challenges I faced, I chose to make it easier with urban farming. I'm blessed to know when to stick with something and when to pivot the business. We pivoted to focus on urban farming, because it was a better, more eco-friendly, cost-effective, and sustainable solution. So, in essence, challenges inspired us!"
As a passionate environmental activist, building an eco-friendly hydrophonics business that grows fresh food in the middle of Abuja was exactly the right solution for all her problems.
Angel Adelaja says, "a 20-foot container can grow the same amount as one-and-a-half football pitches." So, vertical farming needs much less land. By bringing her farm into the city, she also doesn't have to worry about the borehole, the electricity, finding staff, or even transport to the market. It's all right there.
Isaac Sesi – Sesi Technologies
Isaac Sesi is the founder of agri-tech company Sesi Technologies and one of the winners of the 2019 GoGettaz competition. His company builds affordable moisture sensors for grain that helps farmers to prevent stored grain from rotting.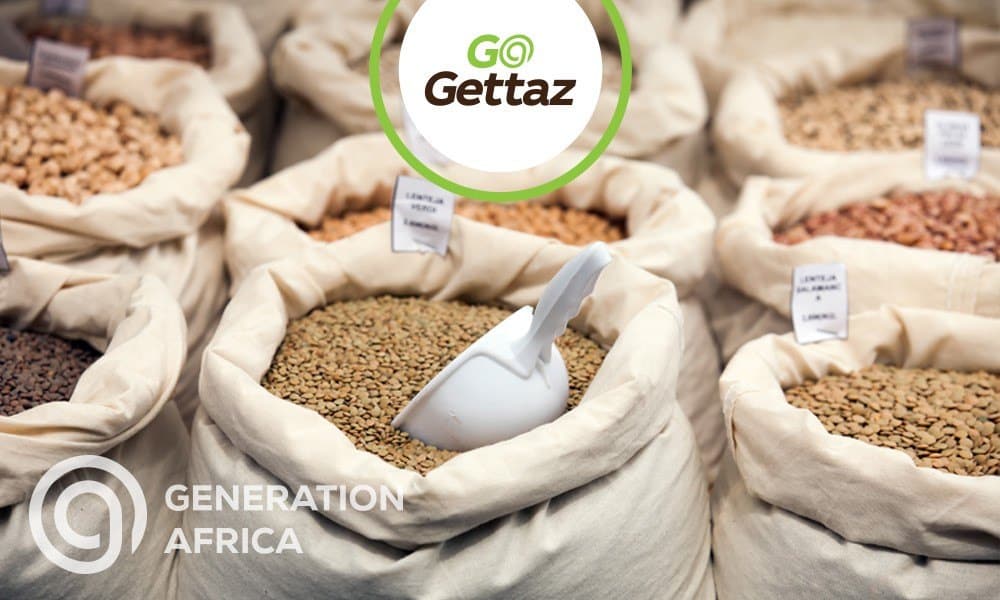 In tackling the coronavirus problem, he is taking a proactive people-first approach. He says, "My team at Sesi Technologies is working entirely from home as we try to keep ourselves and our families safe."
Shifting focus to the business, Isaac's message is one of perseverance. "COVID-19 has caused a disruption in getting raw materials which has delayed our production schedule. We are at the brink of running out of inventory! Try and minimize how much money is leaving your business and maximize how much money is coming in."
"If you have suppliers to pay, try and extend the due date. If you are running any long-term projects or marketing campaigns, maybe put them on hold for now until the dust settles. If you have any non-essential subscriptions, maybe put them on hold for now."
And his last piece of advice in dealing with the problem is, "If your core activities are disrupted at this time and you have a development team, consider taking freelance web development or app development jobs. You could also consider getting and selling [masks] or sanitizers."
His advice gives interesting insight into the mindset of a real entrepreneur. Take care of your people, persevere, and if the thing you do every day cannot make you money, then change completely, and do something that will.
Robert Rutebemberwa – Birya United Agencies
Speaking to the Eronie Kamukama of the Daily Monitor, Robert tells an extraordinary story of perseverance, resilience, and dealing with change. From working in his mom's restaurant at 15 while selling beans and goats at the market, he had a bumpy journey to become the owner of Birya United Agencies, an agricultural produce supplier for the military.
After starting off as a motel manager, he had a business as a successful coffee agent, until the market crashed. Then he became a soft drinks distributor, until policy changes made it unprofitable. His second attempt at the coffee business tanked after just seven months of dealing with untrustworthy agents. His outside catering company did well, but delayed payments from the police force made cash flow an impossible obstacle. Finally, a tender to supply sugar, maize, beans and rice to the military paid off.
His advice to is, "Any serious person can succeed in this business because people have to eat. One has to have the capital, patience and knowledge to persist in the market."
His general manager, Charles Tumuhimbise, says, "He is a good negotiator and accurate with a sober mind. He believes in teamwork which has stabilised his business for a long time"
Bonolo Monthe – Maungo Craft
Bonolo is the founder of gourmet food company Maungo Craft. She is one of the 2019 winners of the Gogettaz Agripreneurship Prize. Bonolo knows how to solve a problem. Her company turns wasted marula fruit from the essential oil industry into gourmet preserves.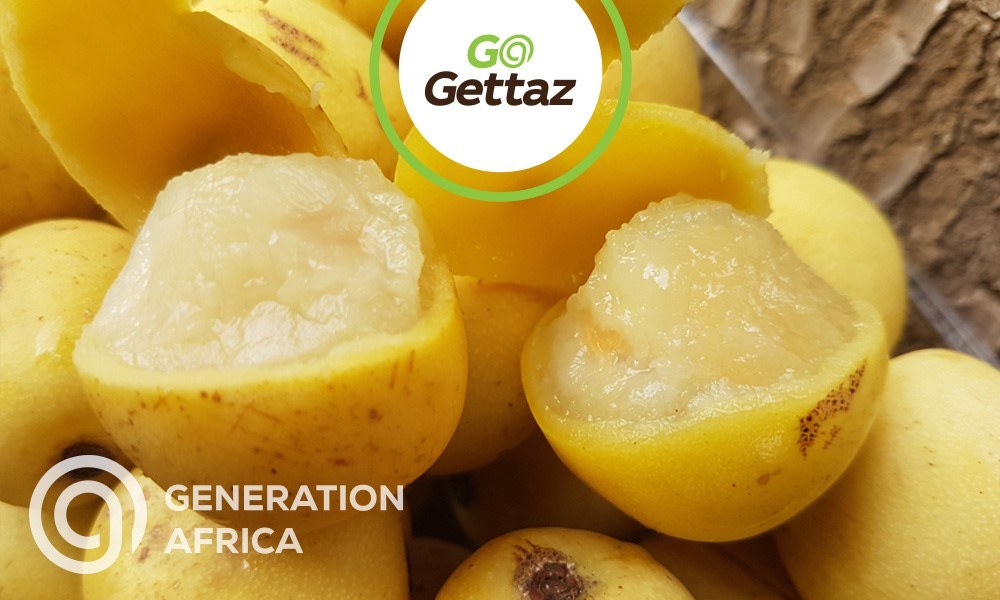 Responding to the coronavirus she says, "this is time to pause and look for the opportunity in the crises. We can either be taken by the panic wave or we can restructure how we do business – pivot and see what is needed in our communities. … If you panic you will not give yourself the space to see the gold that's in front of you." To Bonolo the perception you have of a situation is the difference between panic and spotting the opportunity.
Bonolo also embraces the continuous change that comes with entrepreneurship. "As business owners we should not be afraid of change. For example, going online is a great idea because people won't be able to go to shops as easily, as often. That golden retail space has started moving online"
When everyone else is complaining about lockdown in their homes, she sees the potential in the market that is going to be exactly where you can reach them. She says, "People are home, on their phones, on the internet, looking for ways to get their favourite foods without leaving their house. Why not make it easier for them to find you. Giving your brand visibility online will make a huge difference."
Her last piece of advice is what sets real entrepreneurs apart. She says, "This is a wonderful time to pick up new skills, refocus one's energy. A time to also be still so that you can plan better." Persistent learning and seeing every obstacle as a learning opportunity is what build a great entrepreneur.
Do you have an entrepreneurial mindset? Well, take the time during the corona outbreak to start building your business. The GoGettaz Agripreneur Prize Competition 2020 is launching soon, and we want to hear from you.