Generation Africa is built on three pillars that form the foundation of our support for youth entrepreneurs in the agribusiness sector: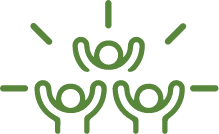 Inspiration & Advocacy
We nurture the seeds of innovation during the Ideation and Birth stages by rewarding innovation, youth engagement and more.

Entrepreneurship Growth & Investment Support
We provide essential resources and guidance to budding agripreneurs in the Startup & Growth Stages, helping them navigate the path to success through coaching, mentorship & investment.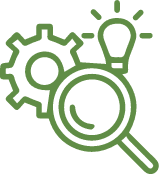 Research and Country Action
We elevate and strengthen the ecosystem for lasting impact through knowledge empowerment, stakeholder engagement and more.
Through
education, mentorship, and access to resources
, we empower African youth to transform the agri-food industry with their innovative and sustainable entrepreneurial ventures
Generation Africa is a dynamic partnership initiative dedicated to strengthening the ecosystem for youth entrepreneurs in the agri-food sector across the African continent. We bring together a diverse group of organizations, stakeholders, and thought leaders who share a common goal: empowering African youth to revolutionize agri-food entrepreneurship.
We believe that youth-led entrepreneurship holds the key to transforming Africa's agri-food landscape. We are passionate about cultivating a thriving ecosystem that nurtures and empowers young talent, fosters innovation, and creates sustainable economic opportunities.
We collaborate to inspire more young Africans to become agri-food entrepreneurs: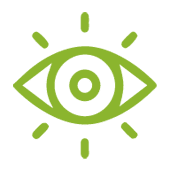 Our Vision
Our vision at Generation Africa is to create a vibrant ecosystem that empowers youth entrepreneurs in the agri-food sector across the continent. We envision a future where African youth are at the forefront of agribusiness, driving economic development, job creation, and food security through their innovative and impactful ventures. By nurturing their talents and providing essential support, we aspire to unleash the potential of African youth and transform the agri-food landscape.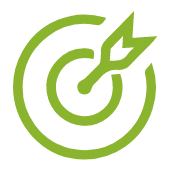 Our Mission
At Generation Africa, our mission is to bring the dynamism of youth entrepreneurship to Africa's agri-food sector. We strive to strengthen the ecosystem that supports agripreneurs as they navigate the challenging journey from ideation to scale. Through collaboration and empowerment, we aim to inspire more young Africans to become agri-food entrepreneurs and drive sustainable growth and innovation in the sector.
Looking to support young African agripreneurs?