"At the end of the day the sexiness is in the profits" said Ishmael Sunga, CEO of the Southern Africa Confederation of Agricultural Unions, at the World Economic Forum in Davos in January 2020. His message to a room filled with thought-leaders and powerful businesspeople is, "We should NOT be selling agriculture. In fact, we should be selling opportunities."
He is right. The agri-food industry is, by far, the biggest opportunity in Africa. How big? Well, back in 2013, a World Bank research report said it will be valued at a trillion dollars per year by 2030. At the time, the agribusiness was US$ 313 billion and was set to grow more than three times in a 20-year period.
The US$1Tn Agri-food Opportunity
It really deserves to be written in full, and in capital letters:
ONE TRILLION US DOLLARS BY 2030.
It is, by any standard, a ridiculous amount of money. But there are some big problems for Africa to get to that number. And those problems are the opportunities.
Where are the opportunities?
As every entrepreneur knows, opportunity lies in fixing problems, making processes better, and following the trends that are changing the way the world works. Let's look at one example.
Speaking to CNN, Roland Decorvet, CEO of Philafrica Foods tells the story of a cashew nut from Côte d'Ivoire. He says, when you buy a bag of cashew nuts in a supermarket in Côte d'Ivoire, there is a 99% chance that the cashews come from Côte d'Ivoire.
On their journey from the farm to the supermarket, they are put into a container with their shell and shipped to India. In India the shells are broken. The nuts are taken out and repacked. They are then shipped to Europe where they are roasted, salted, and repacked again. Finally, they are sent back to Africa to be sold at a much higher price.
Most of the value of the final product is added by removing the shell and roasting the nuts. Because Côte d'Ivoire only processes about 10% of its own cashew nuts, their people miss out on a massive opportunity.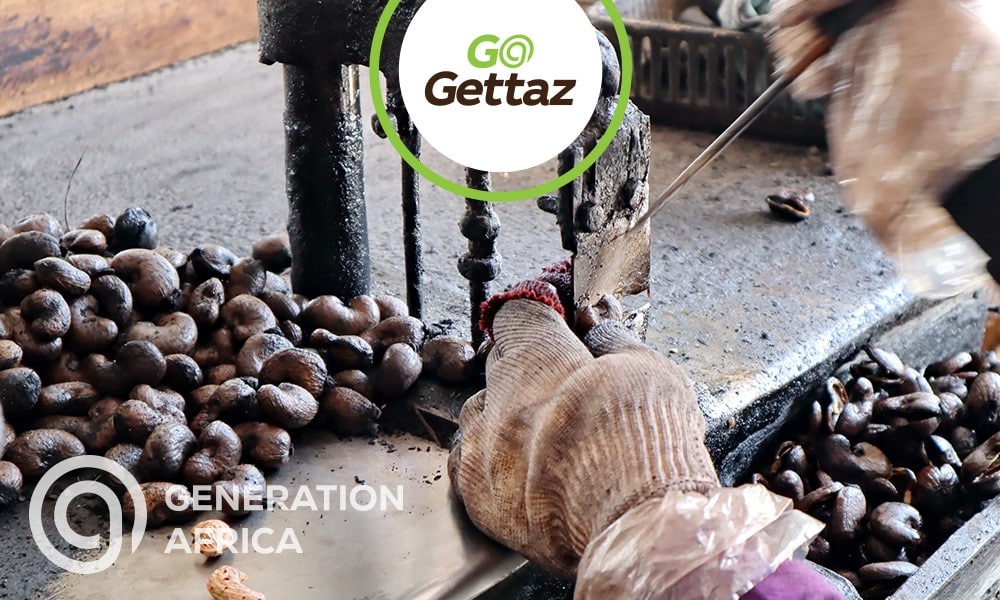 By developing their own processing industry, they can grow their economy with more jobs and export a valuable product, at a much higher price, to the rest of the world. They will also reduce transport expenses and the massive volume of fossil fuels that is used to ship the nuts from one continent to the next.
But Côte d'Ivoire has significant problems in their cashew industry when it comes to finance. They are competing against the well-established processing facilities in India and Vietnam who get cheap finance from Dubai and Singapore to buy raw cashew nuts.
On top of that, importing and using low-quality machines and the lack of proper training to develop workers into skilled and effective cashew nut peelers is a huge issue.
Every one of these problems represents an opportunity for an agripreneur to build a successful business.
There is an opportunity to build a crowd-sourced cashew investment club to stockpile nuts for year-round processing. You can design, engineer and manufacture a new, easy-to-use shelling and peeling machine. Worker training programmes represent yet another opportunity.
Or create a plastic-free packaging solution that promotes a proudly Côte d'Ivoire product. Locally grown, locally processed, locally packaged and exported to be enjoyed all over the world.
Think about it: farm to final product creating local jobs to make global profits for local people.
Change the way we see farming
There are many problems to solve in the agri-food industry in Africa. The World Bank mentions access to more money, power, technology, irrigated land to grow nutritious foods, and policy changes at a government level. They are all big problems that need fixing.
But, the first step is for young farmers and agripreneurs in Africa to change the way they see farming.
"Let's face it. Agriculture is not attractive." Gilbert Houngbo, President of IFAD, said in Davos. Along with the teams from Generation Africa and Generation Unlimited (UNICEF), they are trying to change that.
Ishmael Sunga says, "Most of the young people in agriculture don't come from the agriculture sector. They come from engineering, tech, and medicine. Kids who grew up in homes where their parents went through the drudgery of a subsistence farming life, they don't want it. And yet, someone from outside sees the opportunity."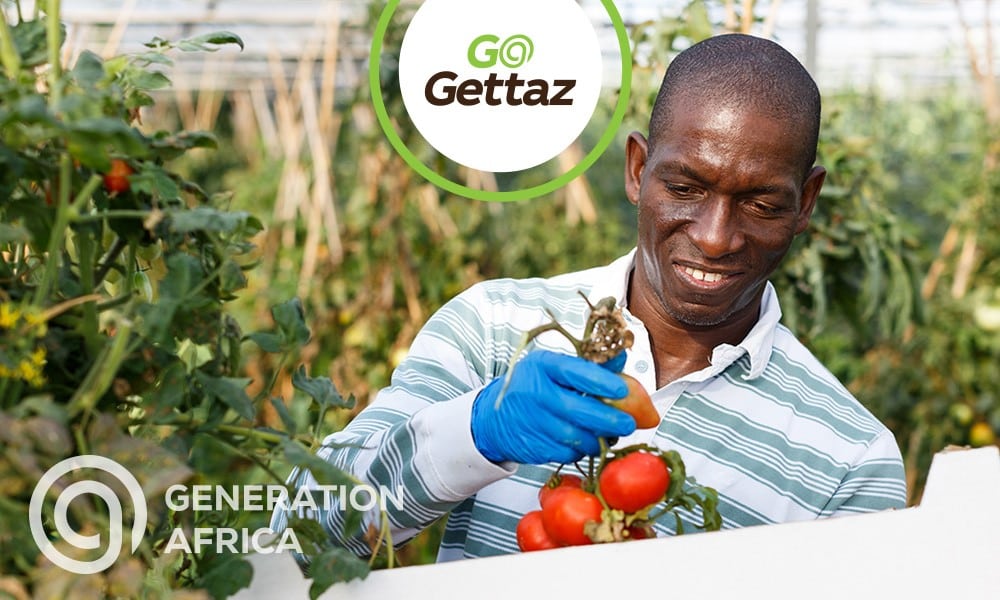 Farming is not what it used to be
"You don't have to be a subsistence farmer. You don't have to farm the way your father or your grandfather farmed. You can do it in a new way. It is a new green economy. It's a new world," says Henrietta Fore, Executive Director, UNICEF. Through their Generation Unlimited initiative, they want to start by teaching modern farming techniques in secondary school.
Henrietta sees small farms that are very productive, and very profitable as an ideal. If the young people of Africa can see just how much farming has changed, they will see their future in farming.
It is impossible to list just how much farming has changed. Vertical farms in old factories, drip-irrigation to reduce wasted water, and modern permaculture techniques barely scratch the surface.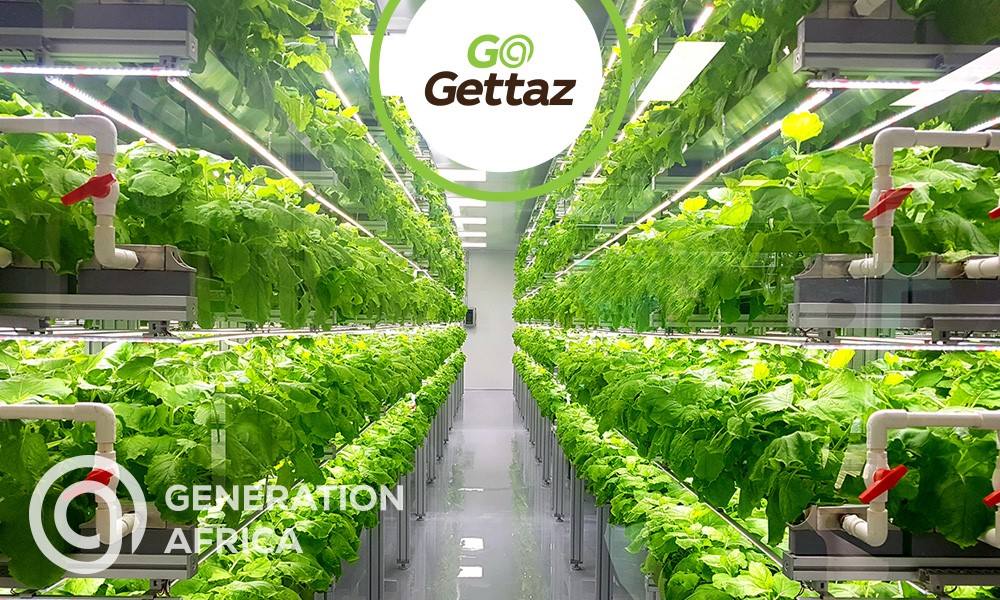 How can you get your share of US$1Tn?
In the next decade, young farmers who take a new approach to agriculture will be extremely successful. Those who invent brand new methods of sustainable agriculture, engineer exciting agritech, discover new fruits and vegetables, or produce value from forgotten traditional crops will lead the way.
But farming is not the only way to be a part of the trillion-dollar opportunity. Just like those cashews, there are opportunities every step of the way. It's a seed to fork opportunity.
Generation Africa wants young agripreneurs to come with great ideas to improve the entire agri-food value chain. Even better if you can do something amazing to help your community or fight climate change.
Agripreneurs find extraordinary opportunities
An excellent example is AgroCenta in Ghana. This essential agri-food business doesn't own a single farm, shop, or restaurant. Their strength is in making connections.
AgroCenta started in 2015, "by solving two critical problems rural-based smallholder farmers faced namely, access to market and access to finance, be it formal or informal." These same two problems face every small-holder farmer in Africa, making it a big opportunity.
The AgroCenta team built digital platforms to give farmers capabilities previously only available to commercial farmers. Their solutions link farmers directly to big buyers, warehouses and transport for their goods. At the same time, it tracks their trading performance and provides financial statements that farmers can use to get finance. To top it all off, smallholder farmers get digital payment facilities, can apply for loans and even buy insurance – all while increasing their profit margin.
Do you have an idea that you can turn into a business that will change the way we look at food? Well, start building your business. The GoGettaz Agripreneur Prize Competition 2020 is launching soon, and we want to hear from you.