As an entrepreneur, you may start your businesses alone, but soon you will have more to do than there are hours in the day. Tasks will come along that require skills that you don't have and taking the next step to grow your empire will often require money that isn't readily available.
When you build a business, you will need support along the way.
"Business Support" refers to all the additional services you need to do business that are not part of your primary business activities. For a food processing factory making fruit juice is their primary function. The company that services and fixes their fridges is a business support service. Similarly, a farmer whose main business is growing avocados might use business support services from a company with precision crop-spraying drones to take care of his pests.
Depending on your industry, the term "Business Support" means wide variety of things. In this article we outline the three types of support every business will need as they launch, grow and scale their operations.
Legal Support
Technical Support
Financial Support
Legal Support
There are a few simple legal procedures for doing business that you can do yourself. Registering your business, applying for patents, and copyright won't take too much time to understand.
However, there is a very deep and clear line in the sand where the law becomes extremely complicated. The language used by legal professional and lawmakers is just one barrier. The real problem is the incredible volume of information, the nuances, and the loopholes you need to be familiar with so that you do not create unnecessary trouble for yourself.
Your legal support team should understand your business and the legal and policy environment in which you operate. They should also keep an eye on changing laws and advise you how to comply and even how to get the maximum benefit of such changes.
In a business environment your legal support will help you with legal opinions and processes in Cyber Law, Labour Law, Property Law, and Tax Law.
You can draw on their experience for:
Intellectual property like Company Registration, Trademark Registration, Industrial Design Registration
Legally binding documents like contracts and agreements. These include your Memorandum of Incorporation or Shareholders Agreement, Executive Employment Agreement, Licensing Agreement, Non-disclosure Agreements. Lease Agreement for your warehouse, to …,
Website Privacy Policies, Terms and Conditions,
COVID-19 Workplace policy that takes into consideration labour law, employee rights and the rights of the employer regarding the new and always-changing government regulations to combat the coronavirus.
Mergers and Acquisitions
Technical Support
Technical support has two important mandates:
maintain technology infrastructure
improve efficiencies
If you have ever heard, "Have you tried turning it off and on again?" you know that tech-support means the IT department. You are correct, but that is not all.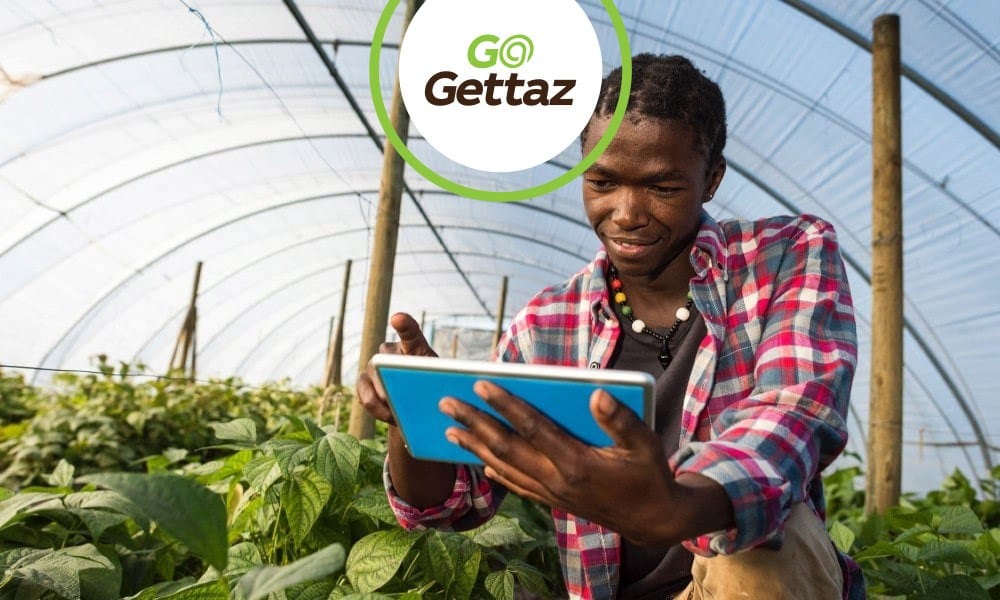 According to Technopedia, tech-support includes "a range services companies provide to their customers for products such as software, mobile phones, printers, and other electronic, mechanical or electromechanical products."
From an agri-food perspective, "electronic, mechanical and electromechanical products" can include a staggering variety of equipment. Farm drones scan your fields. Weight-calibrated automated packing machines measure out just the right number of nuts in your factory. The GPS on your delivery vehicles tracks produce heading to the market.
If there are problems with any of the equipment or software solutions, it is up to tech-support to get it up and running again.
Most devices and machines you buy for your business will have a telephone number, website, or email address where you can contact the manufacturer to get tech support for a specific product. When you run a larger business, an in-house team might be required, but you can also outsource your technical support to specialists.
Outsourced support technicians can work on a per case basis where they come in only when something needs to be fixed. If you need regular services, you can set up either a Service Level Agreement for continued support at a fixed rate, or a monthly retainer that pays for a specific number of support hours from the provider.
Technical support is also responsible for improving efficiency.
A good example would be if you have inventory software at your warehouse that needs to reflect on your website. Twice a day you have to export the stock numbers from the database. You then email it to your web developer to load it onto the website so your clients can see what is available in you online store. It can waste a lot of time, and it won't happen at all if you can't get to the computer in the factory.
Adding an automatic program to your inventory software to update the website database will increase the efficiency.
Financial support
"Where am I going to get the money?" It is probably the most-asked question in the business world. That is why we are covering the topic in more detail in our next article (COMING SOON).
Financing falls into two broad categories: dept and equity. Or in other words, loans and investments.
Dept / Loans
"The borrower accepts funds from an outside source and promises to repay the principal plus interest, which represents the "cost" of the money you initially borrowed. Borrowers will then make monthly payments toward both interest and principal, and put up some assets for collateral as reassurance to the lender," says Kiely Kuligowski, in Business News Daily.
Debt is something everyone understands. Car loans, home loans, student loans, credit cards all function in the same way as a business loan. When you take a loan, you have to be very sure that you will be able to repay at the interest rate and at the terms to which you agree.
Ensure that any loan you consider is fit-for-purpose. A quick loan to buy a canning machine that will pay for itself by next month is very different from an agricultural loan. Because of the time it takes to set up a farm and grow food or raise cattle it can be years before you reach your profit horizon. Taking short-term loans at high interest rates to start a farm, can lead to compounded interest that will bankrupt your company.
Equity / Investment
Investopedia says, ""Equity" is another word for ownership in a company. For example, the owner of a grocery store chain needs to grow operations. Instead of debt, the owner would like to sell a 10% stake in the company for $100,000, valuing the firm at $1 million. Companies like to sell equity because the investor bears all the risk; if the business fails, the investor gets nothing."
It might seem tempting to throw around equity to get money for your company, but keep in mind that you are literally giving away bits of your company to other people. It means you get money, but someone else gets a say in how the company is run.
Investors want to see a return on their investment. That means the share price has to go up, so they can make a profit when they sell their shares, or they want to share in the profits of the company through dividends – regular.
Other types of financial support can come in the form of grants and competitions. In both these cases you will be judged along with other businesses. If your business beats the competitors you get the prize, and you don't have to worry about paying it back or losing control over your company. looks like a worthy
Grants
"A business grant is a sum of money given to a business in order to help them further their business. They're usually distributed by governments, corporations, foundations, or trusts. Unlike many other types of business funding, grants don't have to be paid back and business owners aren't required to give up equity in exchange for a grant," says Startups.com.
Grant are usually set up with a specific mandate. Government departments or organisations like the UN may be interested in getting more nutritious food to children in rural areas. If you are looking to expand your organic baby-food business to serve rural communities, you can apply for such a grant and may get funds allocated to you business to achieve the goal of the grant.
Competitions
Business competitions, like the GoGettaz Agripreneur Prize Competition, invite contestants to face-off against other businesses to win a prize. A panel of expert judges considers the merits of each business and the quality and diligence of the application. The judges then award a grand prize to the most convincing contestants with a worthy business.
Every year there are dozens of local and international competitions looking to reward smart ideas. Business plan competitions, entrepreneur challenges and pitch contest have a similar goal. Visibility.
The GoGettaz Agripreneur Prize wants to boost two innovative businesses to the next level and help them to grow and support more people. But the goal for the competition organisers goes much deeper. By splitting $100,000 between two worthy winners, millions of young women and men learn that agriculture and food has changed drastically in the last 10 years. Excitement about the competition spreads the news that there is real opportunity for young entrepreneurs in the agri-food industry.
Visibility is also the real prize for the businesses that enter the competition. The value comes from the media exposure and recognition. Even if you don't win, being a semi-finalists or making it to the finals tells the world that a panel of experts looked at your business and they all agreed that you have something special.
If you have an agribusiness that will benefit from media exposure and recognition, enter the GoGettaz Agripreneur Prize Competition today. Time is running out. Applications close 18 June 2020.