This is an unprecedented moment. ​
The COVID-19 pandemic has sent shocks through global societies and markets. The pandemic is straining health systems beyond capacity and threatens to become a food and poverty crisis. How Africa perseveres, and whether it could emerge stronger after the pandemic, will depend on our collective action and leadership, now.
The potential toll of the pandemic on lives and livelihoods is staggering​.
As we sign this, ​WHO predicts the virus will kill 83,000-190,000 Africans; ​WFP​ warns that globally the pandemic will push 135 million people into acute hunger, most of whom will be African; and the ​World Bank​ expects 23 million Africans will fall into extreme poverty. The small businesses that provide jobs and vital food supplies are at risk of collapsing: a Generation Africa survey of over 200 agripreneurs found that half expected their businesses to close or contract.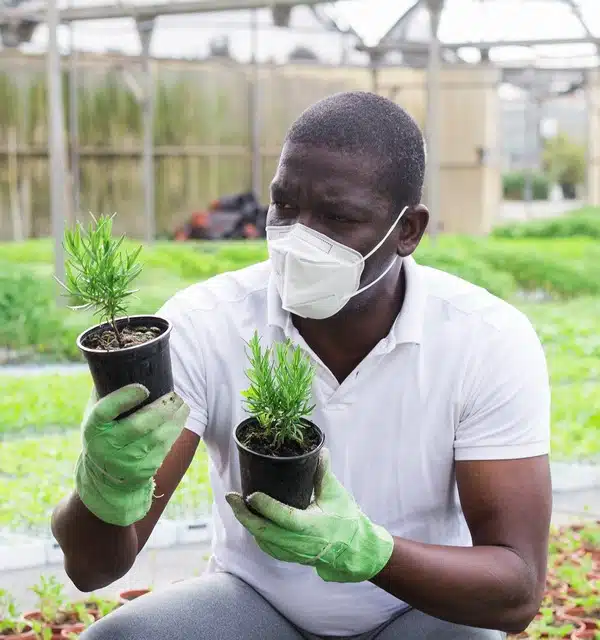 Young agripreneurs are at the vanguard of a resilient response. They can grow Africa's future.
These dynamic women and men are on the front lines of efforts to sustain Africa's food supplies and enable an inclusive agri-food economy throughout and beyond the COVID-19 pandemic. From farmers to retailers, such businesses can supply nutritious food, create rural jobs and economic opportunity, and even capture greater market share, strengthening resilience by shortening supply chains.
We need to build fertile ecosystems to provide vital support to agri-food MSMEs. ​
Micro, small and medium enterprises (MSMEs), the backbone of Africa's food markets, are now under existential threat. These businesses are rapidly innovating and adapting; their very existence depends upon it. We need them to succeed. Yet in many regions, the pandemic response risks containing the virus at the cost of sustaining agri-food markets. Few small businesses have adequate cash reserves to sustain current operations, let alone invest in innovations or scaling up.
Immediate action is critical to prevent a cascade of catastrophic impacts.
We applaud the critical work of health professionals and champions who are focused on saving lives in the immediate term. Bolstering the agri-food sector is also fundamental to future survival. If food markets collapse, the impact on hunger and nutrition will leave many more people vulnerable to disease, and we should expect social unrest. Currently many farmers' produce is rotting in fields due to disrupted supply chains; with reduced income, their ability to farm next season will be limited, risking a broad-scale food availability shortage in the coming months. Protecting jobs and livelihoods now will save lives in the future.
Now is the time for young agripreneurs to innovate – and for us to support them. ​​
We need innovation and creative leadership from agripreneurs across Africa and all those who support the MSME sector.
OUR COMMITMENT:
We commit to:
Advocate on behalf of agri-food MSMEs:
We will listen to agripreneurs – including the 25,000+ GoGettaz in Generation Africa's network – to understand their evolving needs and advocate for them at national, regional, and continental levels. We will amplify their voices wherever possible. We will use traditional and social media, events, and platforms to influence supportive capacity-building, institutional priority-setting, policy decision-making, and funding and investment.
Communicate with agripreneurs:
Through the second annual GoGettaz Agripreneur Prize competition, we will galvanize agripreneurs' excitement about creating and scaling agri-food ventures, shifting the public narrative and drawing applicants into an online platform providing a suite of support. Through direct communications and broad-scale social media campaign, we will increase the flow of timely, actionable education, opportunities and resources via the GoGettaz platform.
Scale and strengthen ecosystems:
We will facilitate information sharing and linkages within the Generation Africa Members Group of leading institutions to enable organizations to reach more entrepreneurs. As budget allows, we will develop a framework for strengthening national-level ecosystems for agripreneurship and will implement this in collaboration with willing partners.
A Call to Action for a Comprehensive Response at Scale
The imperative of this moment calls for an ambitious response. Building on existing efforts of pioneering institutions and governments, we call for broad-scale action on:
Policy:
Enhanced pandemic responses that protect the agri-food sector, trade that maintains cross-border flows, incentives that accelerate entrepreneurship and innovation, support for business resilience such as tax holidays or loan repayment forgiveness, and policies that promote the role of food in health.
Finance:
Rapid, flexible and discoverable financial vehicles that enable capital allocation for adaptation, resilience and growth of agri-food MSMEs, sustaining liquidity in the sector.
Education:
Targeted online training in key skills for this moment that are accessible across the continent, including in business resilience skills, online operations and health risk management.
Advocacy:
Messaging on behalf of agri-food MSMEs to inform institutional responses at national, continental and global levels; rapid research to assess changing food markets; and ongoing advocacy in high-level fora inclusive of agripreneur representatives.
Agripreneurs:
Join our online community, and apply for the GoGettaz Agripreneur Prize.
Organizations, governments and investors
Join the Generation Africa Members Group and discuss practical ways we can complement each others' efforts.