Generation Africa is a partnership initiative with a vision to strengthen the ecosystem for youth entrepreneurs in the agri-food sector across the continent.
OUR


Generation Africa Ambassadors
Generation Africa has convened an Ambassadors Group, composed of pre-eminent leaders and dynamic entrepreneurs, to give voice to agripreneurs' needs and opportunities at the pan-African and national levels. Ambassadors are asked to undertake:
1
Advocacy for catalytic changes, at the continental, national and sub-national levels, in support of agripreneurs' needs.
2
Messaging that inspires and guides young agripreneurs.
3
Learning, via engagement with the Landscape Report.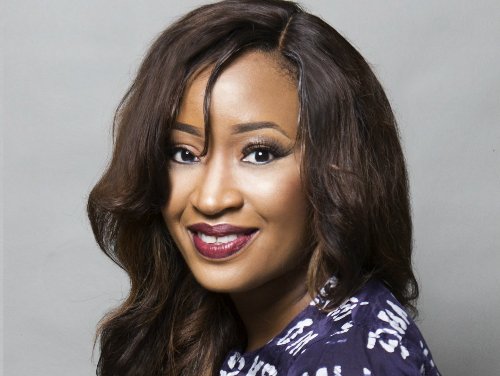 Founder and CEO,
Agrolay Ventures
Ada Osakwe is a Nigerian economist, an entrepreneur and corporate executive, who is the founder and chief executive officer of Agrolay Ventures, an agribusiness investment company based in Nigeria, which invests in African agricultural food-related companies. From November 2012 until May 2015, Osakwe was the Senior Investment Adviser to Nigeria's Minister of Agriculture and Rural Development, Akinwumi Adesina.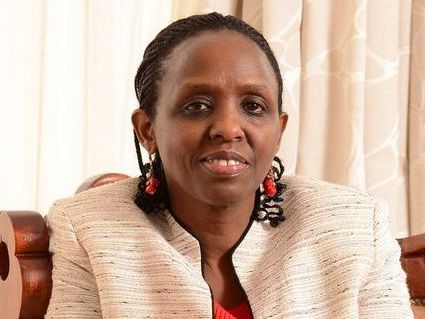 President, Alliance for a Green Revolution in Africa (AGRA)
Agnes Kalibata is a Rwandan agricultural scientist and policymaker, and president of the Alliance for a Green Revolution in Africa (AGRA). She served as Rwanda's minister of agriculture and animal resources from 2008 to 2014 and began her tenure as president of the Alliance for a Green Revolution in Africa (AGRA) in 2014.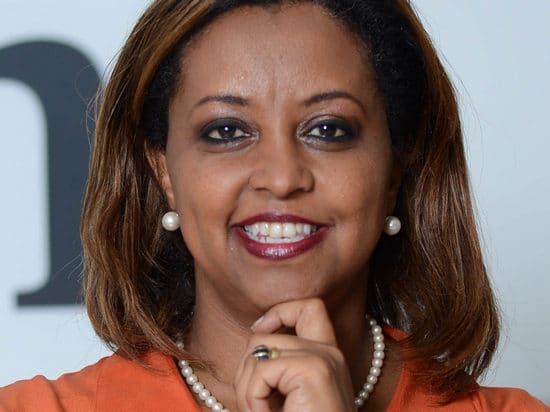 Chief Happiness Officer,
blueMoon
Our lead judge is founder and Chief Happiness Officer of BlueMoon, an innovation hub in Ethiopia. Eleni is a former CEO of the Ethiopia Commodity Exchange and held positions in the World Bank, the International Food Policy Research Institute and United Nations. In 2012, Eleni won the Africa Food Prize which was then called the Yara Prize.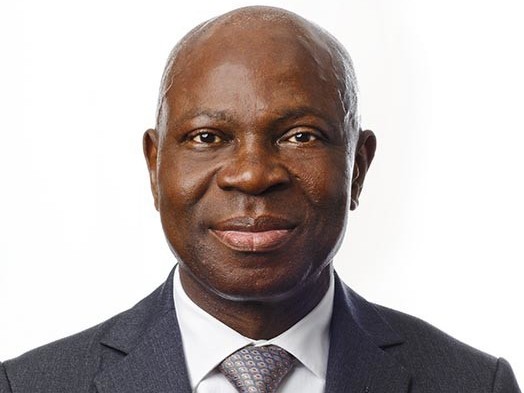 President, International Fund for Agricultural Development (IFAD)
Gilbert Houngbo served as Prime Minister of Togo from 2008 to 2012. Previously he worked at the United Nations Development Programme (UNDP). After leaving office as Prime Minister, He became Deputy Director-General for Field Operations and Partnership at the International Labour Office in 2013. He has been President of the International Fund for Agricultural Development since 2017.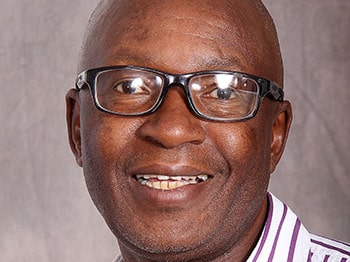 CEO, Southern African Confederation of Agricultural Unions (SACAU)
Ishmael Sunga has more than 30 years' experience, mainly in the development sector. Prior to his current position as head of a regional farmers' organization for southern Africa, he previously worked in various capacities for research and academic institutions, and for international development agencies.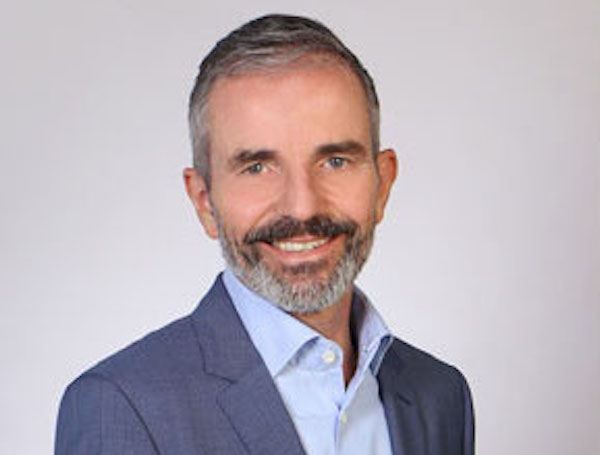 Head, Region Europe, Middle East, and Africa Crop Science Division, Bayer
Jens Hartmann is the Regional Head for Europe, Middle East, and Africa (EMEA) for the Crop Science Division at Bayer. His focus at Bayer is driving business growth focused on commercial innovation and execution, such as in the fields of climate-smart innovations, and digital, allowing him to help Bayer unlock agriculture's great transformation across the EMEA region. Jens has worked in the agriculture industry for his entire career spanning over 30 years with a passion for emerging markets, smallholder farmers and digital.
Prior to assuming the overall responsibility as Regional Head for Europe, Middle East, and Africa, Jens led Commercial Operations for Asia Pacific region at Bayer Crop Science, where he oversaw the business in delivering value for customers in Asia. He has held various global and regional leadership roles across the Crop Science division, including the division's Global CIO (Chief Information Officer), Head of Global Marketing for Commercial Operations and Country Cluster Head for South Asia. His working experience includes various commercial and managerial positions in South Africa, Kenya,Pakistan, India and Singapore. Jens has a B.A. in economics from Cologne, Germany.
President, General Council of Agricultural Development, Government of Morocco
Mohamed Ait Kadi is President of Morocco's General Council of Agricultural Development, a policy Think-Tank of the Ministry of Agriculture and Fisheries. He is a key player in Morocco's agricultural sector reforms and has served on several national and international boards and many high-level international assignments. He is a resident member of the King Hassan II Academy of Science and Technology.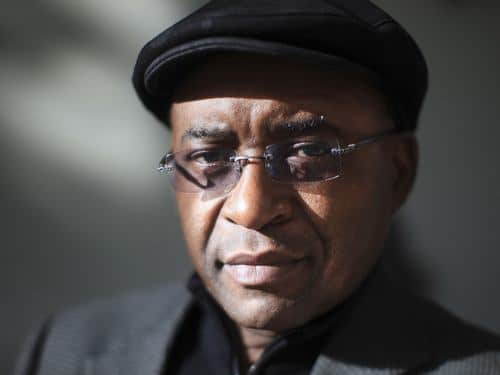 Founder and Executive Chairman of Econet Group
Strive Masiyiwa is one of Africa's most respected business leaders. He is the Founder and Executive Chairman of the Econet Group which comprises Cassava Technologies and Econet Wireless. Strive Masiyiwa set out more than 20 years ago to bring connectivity to Africa. He went on to build Africa's largest independent fiber network, totaling more than 100,000 kilometers. In May 2020, Masiyiwa was appointed to serve as an African Union Special Envoy to help coordinate Africa's private sector efforts to procure medical supplies and fight the spread of COVID-19.
As Special Envoy he also heads up the Africa Vaccine Acquisition Task Team. He led a similar private-sector initiative to fight Ebola in West Africa in 2014-2015. Masiyiwa has a bachelor of engineering degree from the University of Cardiff.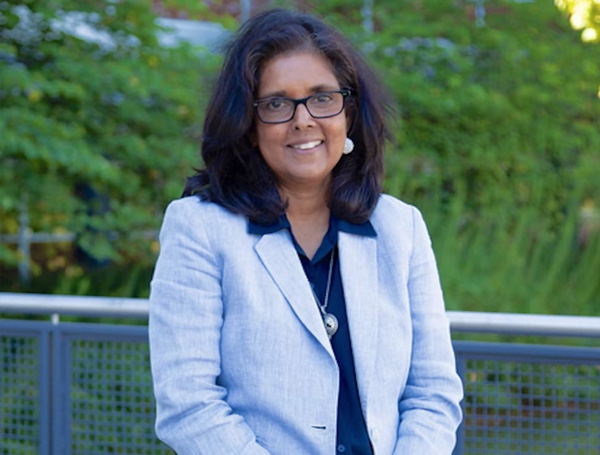 President & Chief Executive Officer of Heifer International
Surita Sandosham joined Heifer International in 2022. Born and raised in Singapore, Sandosham has more than two decades of senior leadership experience at global non-profit organizations. Most recently, she served as Executive Director of Heartland Alliance International, a humanitarian and human rights non-profit based in Chicago, Illinois. Prior to Heartland, Sandosham was Vice President of Programs at the global non-profit Synergos in New York, building multisectoral partnerships on behalf of smallholder farmers and other vulnerable populations.
Sandosham is a lawyer by training who graduated from City University London and the School of Oriental and African Studies at London University. As an international development practitioner and human rights advocate, she has served in leadership positions at Amnesty International, Equality Now, Rockefeller Foundation, Synergos, and Heartland Alliance International, working to accelerate agricultural growth, address malnutrition, improve retention rates in education and support economic development for marginalized communities.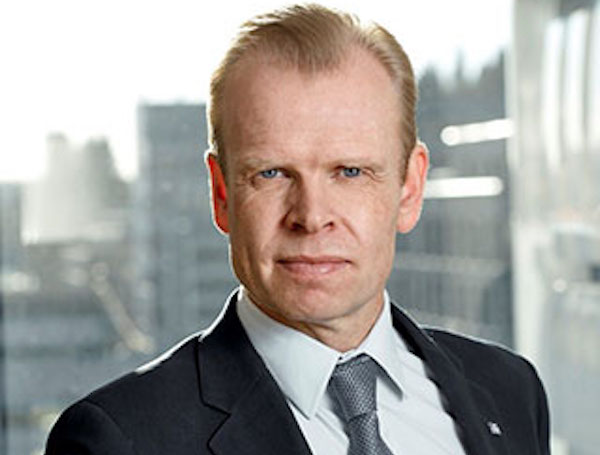 President and Chief Executive Officer of
Yara International
Svein Tore Holsether is the President and Chief Executive Officer of Yara International and also a member of the Executive Committee, Chair of the Food & Nature program for the World Business Council for Sustainable Development (WBCSD), member of the steering committee of IMAGINE Food Collective, a nature champion and member of the Alliance of CEO Climate Leaders at the World Economic Forum (WEF). In 2021, he was elected President of NHO, the Confederation of Norwegian Enterprise. Previously, Mr. Holsether has held a range of executive and senior position in large industrial companies. Mr. Holsether has a BSc degree, specializing in Finance & Management, from the University of Utah, USA.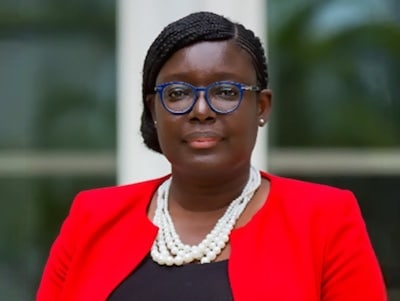 Acting Managing Director, AGRF & Head of Partnerships at the Alliance for a Green Revolution in Africa (AGRA)
Jennifer Baarn is the Acting Managing Director AGRF and Head of Partnerships at the Alliance for a Green Revolution in Africa (AGRA). Previously she serves as the Deputy CEO of the Southern Agriculture Growth Corridor (SAGCOT) Centre Ltd in Dar es Salaam. She was also a Global Leadership Fellow and Associate Director at the World Economic Forum (WEF) in Geneva, Switzerland. Ms. Baarn holds a master's degree in Business Administration from the Erasmus University, Rotterdam School of Management, The Netherlands.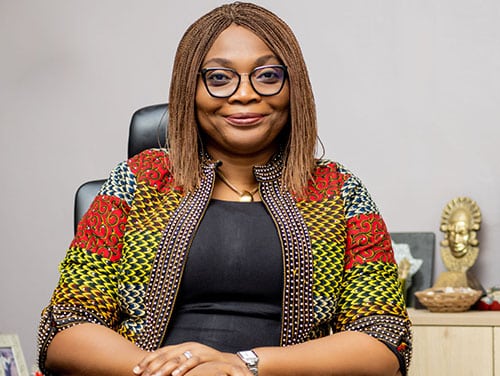 Senior Vice President Heifer Africa, at Heifer International
Adesuwa Ifedi serves as Africa's Senior Vice President for Heifer International. A development and fundraising expert, she has developed partnerships that pulled together millions of dollars to support transformational programs in underserved communities in Africa. She initiated and led the largest technology-enabled education transformation program in Nigeria which is currently serving over 800,000 at-risk children in public schools. She has an MBA from Lagos Business School and a Postgraduate in Entrepreneurship from Boston University.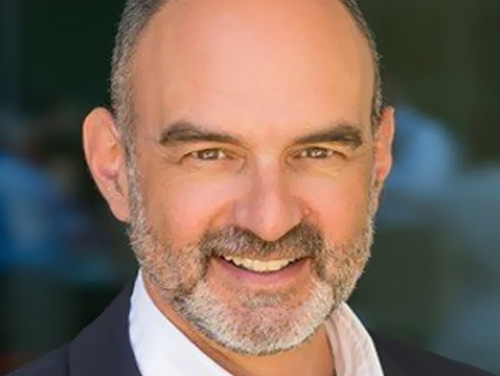 Executive Director Syngenta Foundation for Sustainable Agriculture
Simon Winter is the Executive Director of the Syngenta Foundation. He previously he served as the Senior Vice President, Development, of TechnoServe in Washington, D.C. Prior to that, he worked as an economic planner for the Botswana government, and a development consultant in Southern Africa. He currently chairs the Steering Committee of the Farm to Market Alliance and the board of ACRE Africa. Simon holds a Ph.D. in economics from the School of Oriental and African Studies, University of London, 1998.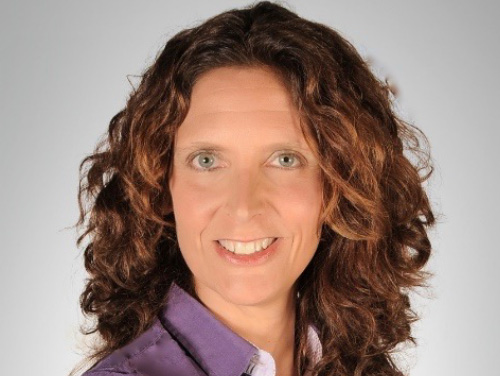 Senior Youth Advisor at USAID's Bureau for Resilience and Food Security
Jane Lowicki-Zucca serves as Senior Youth Advisor within USAID's Bureau for Resilience and Food Security. She previously served as Program Director with GOAL Uganda, leading the Driving Youth-led New Agribusiness and Microenterprise in Northern Uganda (DYNAMIC) program. She earned her BA in Government, with concentrations in International Relations and Women's Studies from Cornell University and holds an MPA in Public and Non-profit Management and Policy, with a specialization in International Public Policy from New York University.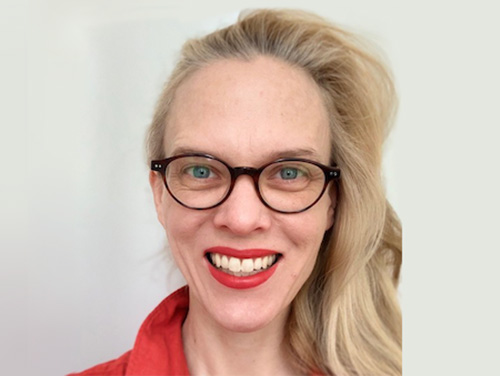 Stakeholder Affairs & Strategic Partnerships at Bayer Crop Science
Nele joined Bayer in 2020. Before joining the global Stakeholder Affairs and Strategic Partnerships team at global Bayer CropScience, she led NGO Engagement for the German Corporate Public Affairs team with a focus on agricultural, industry and innovation policy. Nele is currently responsible for Bayer Crop Science's next generational engagement in agriculture-related stakeholder and policy spheres. Prior to Bayer, Nele was a board member and head of the Berlin office for a science communications consultancy focused on agriculture and plant sciences.
She was responsible for business development, strategy, networks, and political outreach. She holds degrees in Hispanic Studies, Philosophy, and International Relations and an MBA in Public Affairs and Leadership. She embraces the spirit of collaboration, networking, innovation and sustainability.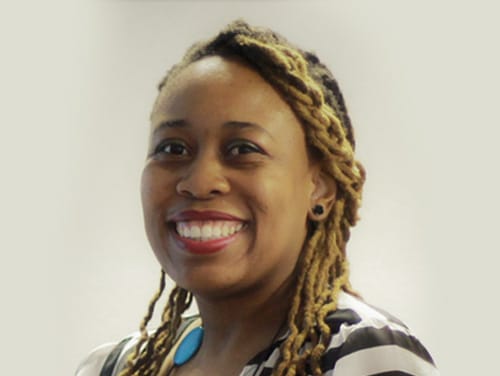 Managing Director and Co-founder of
Maungo Craft
Bonolo is the MD and Co-founder of Maungo Craft. She has 9 nine years of experience in HR focusing on Personal Growth and Empowerment Training. She holds a B.A in Communication Science from the University of South Africa. She is currently studying for her Masters of Business Creation at the David Eccles School of Business, at the University of Utah. Bonolo is a UN Food Systems Champion and together with her business partner, their goal is to build a sustainable and impactful business that relooks food systems, creates jobs and encourages the growth of a sustainable industry that celebrates the use of indigenous foods.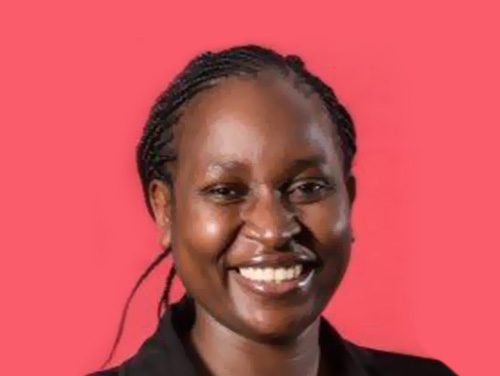 Brand and Communications
Professional
Barbra Muzata is a well-seasoned storyteller and integrated communications and branding strategist with diverse industry experience in launching, building, and positioning brands across Africa Middle East. She uses evidence and insight to get results. This skill, accompanied by her passion for and understanding of Africa, positions her well to provide strategic counsel to leading global brands and executives across the continent. She has experience in different industries including agriculture, information technology, fast-moving consumer goods and telecommunications.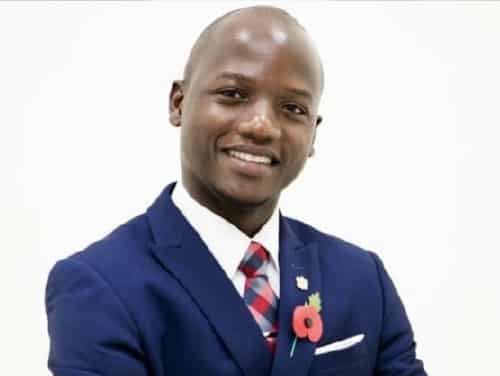 Chief of Staff to the Group Chairman of Econet Global Limited
Henry works as the Chief of Staff to the Group Chairman of Econet Global Limited. He has 12 years' experience in managing and scaling up large scale health and technology projects and businesses. A keen entrepreneur and trained economist, henry has worked in 6 countries (Malawi, Zimbabwe, Chile, Nigeria, USA and UK)- in the public and private sector. He holds a post graduate degrees from Oxford and Sussex University.